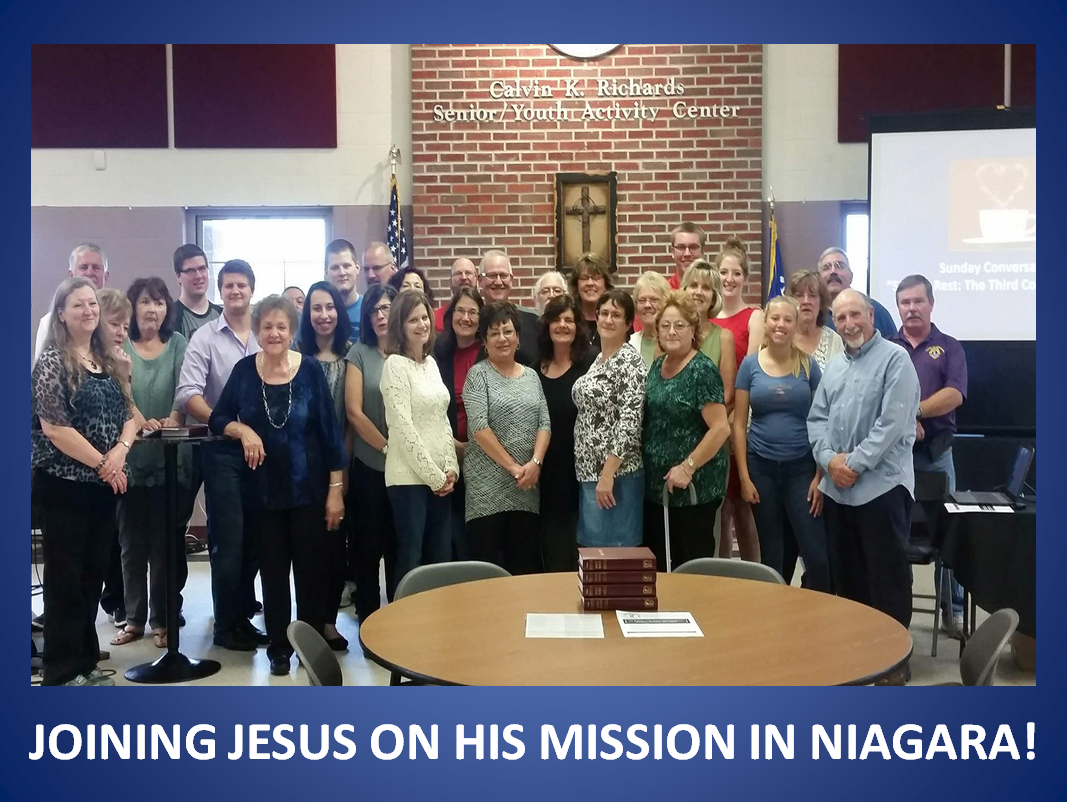 ROMANS 10:13-15, 17
For "Everyone who calls on the name of the Lord will be saved."  But how can they call on him to save them unless they believe in him?  And how can they believe in him if they have never heard about him?  And how can they hear about him unless someone tells them?  And how will anyone go and tell them without being sent? That is why the Scriptures say, "How beautiful are the feet of messengers who bring good news!". . . So faith comes from hearing, that is, hearing the Good News about Christ.
BAREFOOT CHRISTIAN COMMUNITY

is an evangelical, missional congregation with Lutheran roots.  We began as a church plant of St. Peter Lutheran Church of Sanborn, NY.
Our worship community began meeting as a core group in January 2016 under the leadership of Pastor Jonathan Haseley.  On October 16, 2016, weekly worship was launched in the Town of Niagara.  As we have developed we moved our worship gatherings to Town of Niagara Active Hose Fire CO INC. As we've grown, we've developed disciples and leaders, Randy Kaminska and Paul Saya currently serve as pastoral ministry interns.  Our Vision Team is currently led by President Pamela Birke, Recording Secretary Renee Haseley, Treasurer Gregory Birke, and Financial Secretary Deena Chaffee. 

Barefoot Christian Community is affiliated with Lutheran Congregations in Mission for Christ (LCMC). LCMC is an association of congregations and individuals who are:
free in Christ

accountable to one another

rooted in the Scriptures and the Lutheran Confessions

working together to fulfill Christ's Great Commission to go and make disciples of all nations.